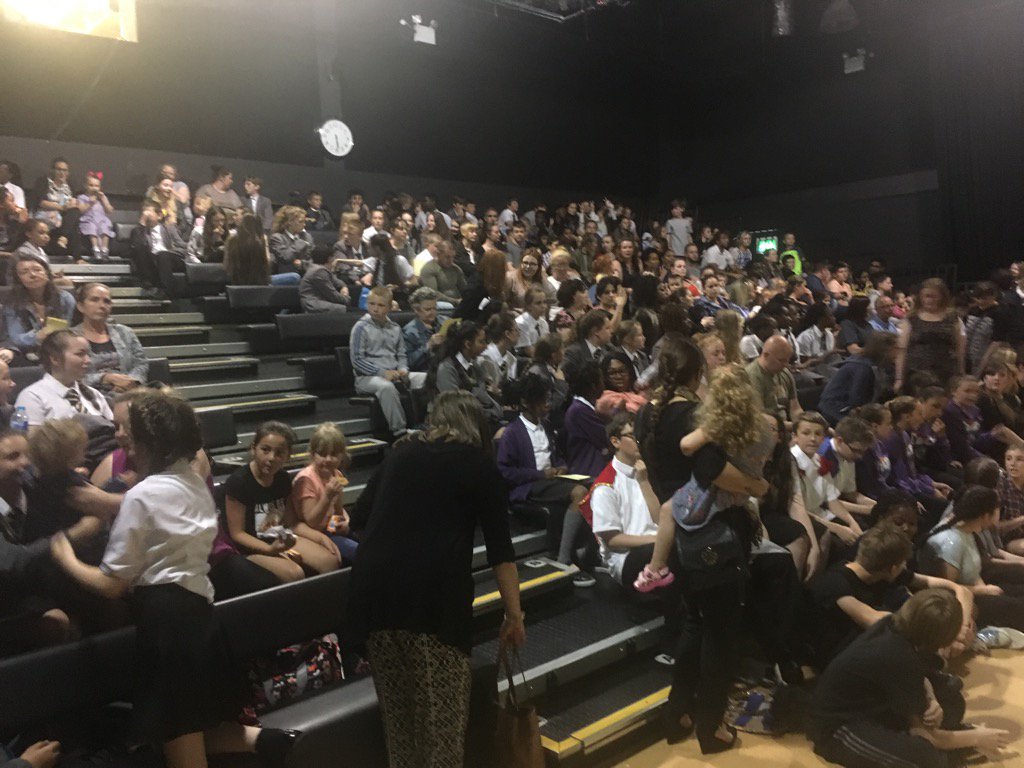 On Thursday this week (22nd June), NLA students from Year 7, proudly displayed their project work and gave a series of performances as a culmination of a year long project to express their own perspective(s) on "diversity". With the help, encouragement and commitment of their teachers and the senior team at the school, the doors opened at 5pm and pretty soon after the drama studio was full to capacity.
Diversity Evening – North Liverpool Academy
Time

Location

Activity

Subjects

5pm

Main Refectory

Science, Technology, History, Geography, Maths, Music, ICT

5.20pm

Drama Theatre

(Back)

-

Diversity Presentations

Performing Arts, English

6.15pm

Main Refectory

-

Interval and world food

Food Tech

6.30pm

Drama Theatre

(Front)

Art

6.45pm




7.15pm

Drama Theatre (back)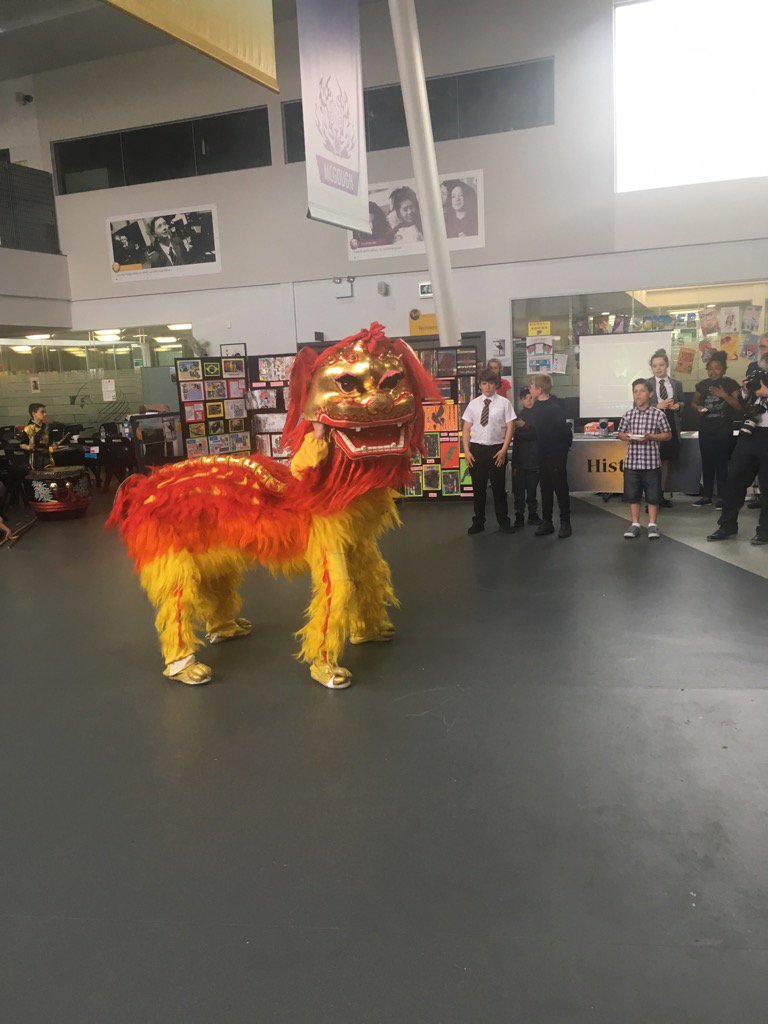 The dining hall of the school provided a showcase for projects in all disciplines
from Science (and the science of Egyptian mummification took my fancy, as a scientist of course!) through Arts and modern languages to humanities. Not forgetting the rousing African drumming! [The school website will soon provide a photographic record of the evening]. The drama studio provided the focus for interpretive dance, starting with a thoughtful piece commemorating the recent Manchester tragedy followed by a piece of great Shakespearean
"farce". The middle of the evening combined interactive sessions around the student displays, interrupted by some great food and capped off with a tremendous display of martial arts by intensely focused and superb (very) young experts. The Oriental Dragon and the Panda provided great entertainment and illustrated the huge value in opening our eyes to the diversity of sports and arts on the other side of our planet.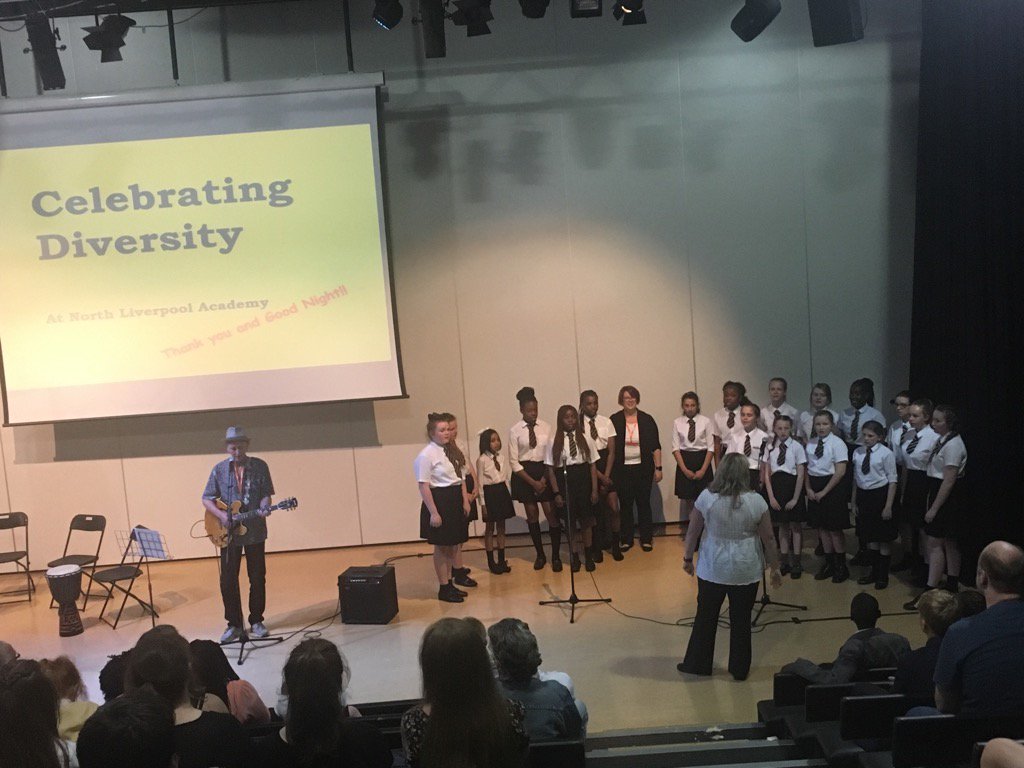 The evening ended back in the drama studio with a few short words from the MC (and driving force for the event) Mr Ollerton (Joe). In what seemed to me a perfect ending, Mark Flanagan, born and steeped in Liverpool culture, who made a detour from Suffolk en route to Glastonbury, together with the girls in the choir, delivered a great version of the Lennon and McCartney classic "All you need is love". Mark, who is the guitarist from the Jools Holland Rhythm and Blues Orchestra reprised his performance of the song he had last played to world leaders at a G8 summit. A finale fit for world leaders and for the students, staff, families and friends of the NLA!
For me the evening was a demonstration of how the staff came together across the disciplines to work with the students to produce an event that was both memorable for everyone who could make it. There is a follow up visit for the whole school to the Liverpool Slavery Museum before term ends. I am already looking forward to next year's celebration from the new Y7s!
Finally I would just like to say a huge thanks to all of the students and staff at the school, especially Mr Ollerton, Ms Lane and Mr. Westerdale for giving me the opportunity to be part of this magical event!